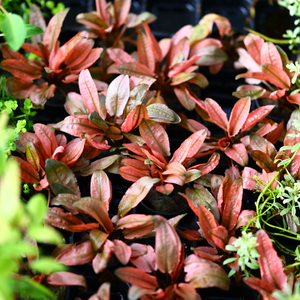 unmatched quality and value
we are professional growers
Shop the best for the best!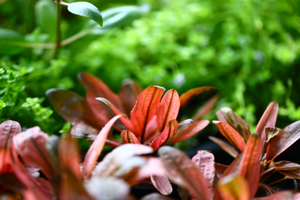 Sustainable Hydroponic Farming
Fresh & beautiful plants that encourage you to get creative
24-Hours Live Arrival Guarantee*
We shipped live plants year-round no matter how hot or cold by using thermal Insulation technology. All orders are back with Live Arrival Guarantee.
All sales are final. We do not accept returns or exchanges.
We will ship your order as soon as possible. All orders usually shipped within 1-3 business day except for livestock or backordered.
Shipping speed is depend on shipping carrier. You can choose shipping service that we provided at checkout.
View more at Shipping Information.
Simply buy 2 eligible plants, we will automatically send 1 extra same plant for free. Buy 2 Get 1, Buy 4 Get 2 and goes on!
We have 24 Hours Live Arrival Guarantee policy. If your order arrived dead on arrival. Simply take clear pictures of them in their original clear bag and send it to us within 24 hours of delivery. After 24 hours is out of our control.

View more at 24 Hours Live Arrival Guarantee Policy.
It depends on the plant species. Most of our plants are grown in a controlled environment green house, hydroponically.

Common aquarium stem plants such as Ludwigia, Bacopa, Myriophyllum, etc and rheophyte / epiphyte plants (Anubias, Bucephalandra, Microsorum, Bolbitis, etc) are are growing emerged, hydroponically in a controlled, high humidity environment.

True aquatic plants that can't grow emerged such as Vallisneria species, Elodea species, Najas species, Cabomba species, Potamogeton Gayi, Ceratophyllum demersum are always cultivated submerged, underwater.
It's totally up to you. But we usually keep them as it!
Even though our plants are very clean, we can't guarantee they will be 100% pest-free because we cannot be responsible for your aquarium. Please use it at your own risk. We recommended all customers rinse the plants with clean water and quarantine them before use.
However, plants in Tissue Culture will be 100% free from pests, algae and never have been contacting with any aquarium.
Due to the nature of the product. We don't guarantee our plants will be pests free. ( snails, algae, hitchhikers )
We don't guarantee our plants will be free of pesticides. We use homemade, organic pesticides in our greenhouse to control pests. We do not use pesticides that contain copper.
Copper is toxic to invertebrates such as aquatic snails, crabs, shrimps, etc
We don't guarantee your aquarium success or responsible for your aquarium inhabitant including but not limited to fish, shrimp, snail, turtle, etc.
So please quarantine all plants when use!