This listing is qualified for
BUY 2 GET 1 FREE* PROMOTION ✨
1) To qualify for this offer, you must add 2 quantities to your shopping cart.
2) We will automatically send 1 extra plant for free. Offer valid on same plant, no mix n' match. Restriction applied!
VIEW POLICY
Microsorum Pteropus 'Needle' is a unique and attractive cultivar of the popular aquatic plant, Java Fern. As its name suggests, this plant is characterized by its long, narrow, and pointed leaves, which can grow up to 25 cm (10 inches) in length under optimal conditions. The plant is a slow-grower, but can reach a height of up to 20 cm (8 inches) with patience.
This low-maintenance plant is well-suited for both novice and experienced aquarists. It is adaptable to a wide range of water conditions, including slightly acidic to slightly alkaline pH levels and soft to moderately hard water. The plant can thrive in low to moderate light and does not require CO2 supplementation. However, regular fertilization is recommended to promote healthy growth and maintain its vibrant coloration.
One of the benefits of Microsorum Pteropus 'Needle' is that it is easy to care for and can be attached to driftwood or rocks in an aquarium using fishing line or thread until it establishes a strong hold. It is important not to bury the rhizome (horizontal stem) of the plant, as this can cause it to rot.
The 'Needle' variety of Java Fern is known for its striking and unique appearance, which can add a touch of texture and depth to any aquascape. The plant is suitable for midground or background placement in an aquarium and can be used to create a natural-looking aquatic environment.
In summary, Microsorum Pteropus 'Needle' is a beautiful and low-maintenance aquatic plant that can add a unique and eye-catching element to any aquarium. It is a great choice for aquarists who want to add a touch of texture and depth to their aquascape without too much effort.
Loose rhizome |

 approx. 6 leaf, loose, bare-root, small portion

Potted plants |

 approx. 6 leaf, potted plants with rockwool and net pot
Disclaimer: Pictures are not the actual plants you will receive, but a sample representation. Unless specific, we don't guarantee aquatic plants will be free of pests, pesticides, grow emerged, or submerge.  
| | |
| --- | --- |
|  Scientific Name | Microsorum Pteropus 'Needle' |
| Synonyms | Leptochilus pteropus 'Needle' |
| Common Name | Needle Leaf Java Fern |
| Placement | Attached to driftwood, stone, or decoration |
| CO2 | Not required |
| Growth Rates | Slow |
| Difficulty Level | Easy |
| Nutrient Substrate | Not required |
| Can it grow emerged? | Yes |
| Lighting Requirements | Slow - High |
Handling time for Live Plants orders:
Live plants are shipped from Monday - Saturday:

 

Most plant-only orders can ship out within 1-3 business days excluded out-of-stock, pre-order, or backorder products.

Handling time for Live Animals orders:
Live Animals are shipped from  Monday - Wednesday:

 

Live Animals orders take longer to ship. We only ship Live Animals orders when they can be delivered within the week so they don't spend an extra day in transit on the weekend.
Handling time for Live Animals ranges from 1-5 business days depending on the weather and health of the livestock. 
We will email tracking information when the order is shipped.
Free Shipping: We offer

 

Free Shipping on eligible orders.
Free Shipping will take 2-5 days to reach you

If your orders included Live Plants & Live Animals. We will combine the shipment and you will see the flat rate shipping cost at checkout

Alaska, Hawaii, Puerto Rico, Guam, and US Virgin Islands customers are not qualified for the Free Shipping program. Please upgrade to Expedited or Express Mail for faster delivery. 
Delayed Parcels
: Sometimes your packages may take longer than normal to arrive with U.S. Postal Service or our chosen courier. We are legally obliged to wait 15 working days (3 weeks) for a package to be considered lost. See 
U.S. Postal Service website
 for further detail. 
We cannot be held responsible for any delay caused by U.S. Postal Service but if your packages were lost by the courier service, we will issue a replacement by 50/50, which means we pay 50% and the customers pay 50% plus shipping for the replacement orders.
Refused Shipment Policy
: 
All customers must keep their address information up-to-date!
Please always keep your shipping address up-to-date! ( Debit and Credit Card, Paypal, Apple Pay, Google Pay, Amazon Pay, Shopify Pay, Ali Pay, and other payment processing services )
Any shipment being refused or shipped back to us by providing a wrong address or other reasons will not be refundable. 
Cancellations
: We understand sometimes thing goes out of control.
Please contact us ASAP if you want to cancel your orders. Orders only might be canceled if they are not being shipped by shipping couriers. 
Return Policy: All sales are final
We do not accept returns or exchanges for Live Plants and Live Animals
WHAT WE GUARANTEE
24 Hours Live Arrival Guarantee* - In a rare case of live stocks dead on arrival, we must be notified within 24 hours by the same day of delivery. Please take clear photos of the damaged product and send it to us within 24 hours.  Live Arrival Guarantee will be void after 24 hours of delivery. All replacements are considered final and we will not replace the replacement.
Picture requirements: Take at least 2 clear photos of damaged product in their original, unopened & sealed transparent packing and send photos and orders information to our email within 24 hours: aquariumplantsfactory@gmail.com 
Please do not take picture of damaged plants, or animals in your aquarium. Once they have been introduced to your aquarium's ecosystem. It is no longer covered by our guarantee.
Please keep in mind that Live Arrival Guarantee only guarantees that live stocks will be alive upon arrival. We cannot guarantee that you will continue to have success with them. Many factors, including the aquarium environment, water quality, nutrient, temperature, lighting, filter, and CO2 system, can contribute to the failure to grow live plants and live animals.
WHAT WE CAN'T GUARANTEE
Even though our plants are very clean, but we can't guarantee they will be 100% pest-free because we cannot be responsible for your aquarium. Please use it at your own risk. We recommended all customers rinse the plants with clean water and quarantine them before use.
However, plants in tissue culture will be 100% free from pests, algae and never have been contacting with any aquarium.
Due to the nature of the product. W

e don't guarantee our plants will be pests free. ( snails, algae, hitchhikers )
We don't guarantee our plants will be free of pesticides. We use homemade, organic pesticides in our greenhouse to control pests. We do not use pesticides that contain copper. Copper is toxic to invertebrates such as aquatic snails, crabs, shrimps, etc
We don't guarantee your aquarium success or are responsible for your aquarium inhabitant including but not limited to fish, shrimp, snail, turtle, etc. So please quarantine all plants when use!
Unless specific, we don't guarantee aquatic plants will be grow emerged or submerge.
We kindly request that you familiarize yourself with your state's regulations concerning restricted plants, as we are committed to not sending any plants that may be restricted in your jurisdiction. Additionally, we urge you not to release any plants into the wild or waterways, as it can cause significant harm to the local ecosystem by potentially introducing invasive species and disrupting the natural ecological balance. Your understanding and cooperation in protecting the environment are highly appreciated. For your convenience, you can access the continuously updated USDA State Noxious Weed list through this link: https://www.ams.usda.gov/sites/default/files/media/StateNoxiousWeedsSeedList.pdf. Thank you for your responsible commitment to environmental preservation.
Nice plants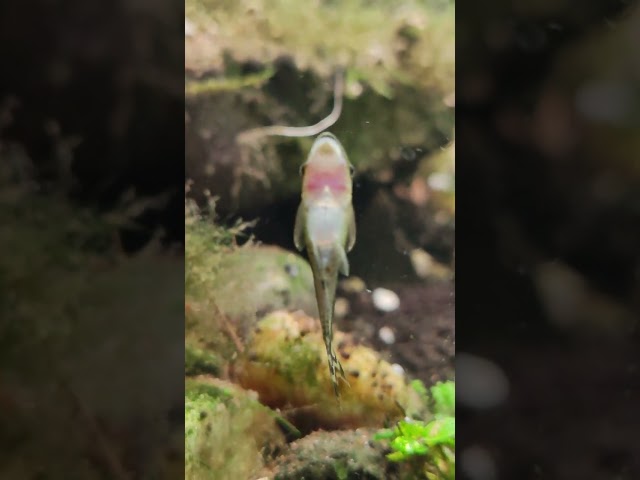 Perfect addition to my tank
After seeing a aqua escaping bonsai tutorial on YouTube I knew I had to re-create it for my beta fish Khunsuk. The plants arrived quickly and in good condition. I glued them to pieces of lava rock. I will not hesitate to purchase again from the aquarium plant factory!
All is well. Looking to order a few more plants dress up my trees.
Green and lush!
So beautiful and perfect leaves. Dark green, extremely healthy and just gorgeous. I have never been disappointed from this store. I highly recommend their plants!
Frequently bought together